District Home Page
---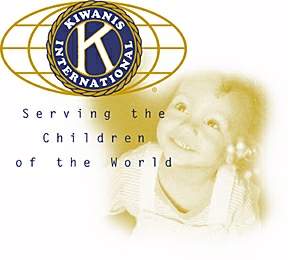 The New Zealand - South Pacific District of Kiwanis International welcomes you to our website!  We hope that it will serve as a means to help you become as enthusiastic about Kiwanis as we are!  Every day, Kiwanians throughout the world are revitalizing neighborhoods, organizing youth sports programs, tutoring, building playgrounds, and raising countless dollars to donate to organizations which support the needs of children and their communities.  Kiwanis is a global organization of volunteers dedicated to improving the world one child and one community at a time.
 
The heart & strength of Kiwanis is in the local Kiwanis clubs.  Each club is composed of individuals from a wide range of occupations, representing the active forces and spirit of its own local community.
We have clubs in the following communities in our district :
New Caledonia & Wallis and Futuna :  Boulouparis, Bourail area, Dumbéa, Koumac, Mont-Dore, Nouméa area, Wallis, Futuna
New Zealand :  Auckland area, Christchurch Area, Hamilton, Matamata, Morrinsville, Napier, Tauranga area, Te Awamutu.
French Polynesia :  Arue-Tahiti, Huahine, Mooréa, Papara-Tahiti, Papeete-Tahiti area, Punaauia-Tahiti, Raiatea
Vanuatu :
Port Vila
Vanuatu Schools Assistance Project
 
The packing of the container of goods sent to Vanuatu at the end of 2015 and the distribution in Vanuatu was filmed.  See the link on the District News Page.
If you desire to enhance your community, Kiwanis may be just the organization for which you are searching.
Take a few minutes to review this information and see what Kiwanis is about.  The information presented is specific to our district, but is typical of the activities of Kiwanis clubs located throughout the world.  If you like what you read, see the contact information at the end of this page which will put you in contact with us or a Kiwanis club local to you.
What do we do?
 
We voluntarily share the challenge of community improvement and leadership, assuming personal responsibility for civic projects including assistance to youth, the disadvantaged, the elderly, conservation of natural resources, development of community facilities and creation of international understanding and goodwill.
 
If you live in one of the communities in which Kiwanis is represented and have a community service project with which Kiwanis might be able to help, we want to hear from you.  All requests will be considered but projects which directly benefit young children and their families will be given more favorable consideration.  We prefer projects that we can do, build or otherwise participate in rather than just providing financial assistance.
 
Some of our community projects completed in the past three years are listed Community Service Projects page.
What do you get out of Kiwanis?
 


An opportunity to develop leadership and public speaking skills.
 


The pride of belonging to one of the finest service organizations in the world.
 


An opportunity for meeting and networking with prominent leaders in the community, nationally, and internationally.
 


The good feeling from knowing you have personally helped your community and its people.
How does one join?
 
Kiwanis membership is open to all individuals of good character and community standing residing in, or having other interests within, the community served by the club.  We require of our members, only that they have a willingness to serve the community, attend the majority of our meetings and pay the annual dues.
 
If you think that Kiwanis sounds like a pretty good idea and you might be interested in joining one of our club please write, call or email us.  We want more members and would be happy to have you visit one or more of our meetings in your community as our guest and find out first hand who we are and the type of activities that we do for the local and world communities.
What does it cost?
 
Dues are set by the club but are typically between NZ$50.00 and NZ$140 per year and there may be a small (typically $25.00) joining fee.  The dues cover the administration of the club at the local, national and international levels.  Each member gets the monthly club newsletter and a district bulletin.  Most clubs have meals with their meetings.  The price of the meal varies from club to club but is normally additional to the dues.
Our Meetings:
 
The majority of clubs hold their regular meetings once or twice every month on a week night.  The evening meetings typically start with an informal period of socializing normally followed by the meal, a brief business meeting deals primarily with the organization for the various community service projects of the club.  Most clubs try to have a guest speaker or some activity at each meeting.
 
Guests are always welcome!  We are proud of our organization and will happily tell you about what we are doing to build a stronger community.
Social Activities:
 
Most clubs have a few social activities of various sorts throughout the year.  Partners and older children frequently join with us to share the fellowship and good feelings on our many worthy service projects.
Funding:
 
Administrative funds are acquired through dues and the sale of our labor to firms and individuals.  Money for service projects comes through other public fund raising and donations.  These funds are strictly separated and well accounted for.
Want to join the team?
 
Now that you know what Kiwanis is all about, wouldn't you be proud to be a member of this great service organization?  If you would like more information about the Kiwanis organization, you can the send an email to the district webmaster who will put you in touch with the appropriate club.
 
Alternatively, you can contact any of our clubs directly and see where they are located with help of this page.
 
Feel free to drop a line to:
 
The Kiwanis NZSP District Webmaster
David Fentress
P. O. Box 19-119
Hamilton, New Zealand
Telephone:  +64(7)823-6942
 
If you live outside our district, you can contact Kiwanis International.
 
Read more about the New Zealand - South Pacific District
Other Kiwanis Links:
---
This home page has been accessed

times since 27 October, 1998.
Page last updated by webmaster@kiwanis.org.nz (David Fentress) on 1 April, 2023.
Your comments, questions and suggestions are welcome.
Thanks to the Kiwanis Club of Palo Alto, USA for getting us started and to Warren Hall of the Kiwanis Club of New Hartford, USA for some good ideas used in this page.
Neither Kiwanis nor the webmaster assumes any responsibility for the content of external sites linked from this web site.