Kiwanis International - NZSP Division One (Auckland and Vanuatu)
Asthma Emergency Kits in Schools

an update report
Written by Mike Hill - Kiwanis Club of Takapuna
---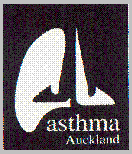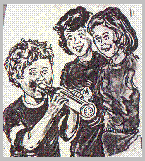 Many of the Kiwanians who attended the 1997 NZSP district convention in Rotorua will recall the promotion of this new and exciting project. The promotion included an informative keynote address by Dr. Allan Liang, Chairman of Asthma Auckland, and culminated in the passing of a remit to extend the support by Kiwanis to clubs nationwide in conjunction with local Asthma Societies.
For those unfamiliar with the project it is essentially a funding of part of the cost of a special "kit" held at each primary and intermediate school for use in emergency when a child suffers an asthma attack at school - either for the first time or on an occasion when the child does not have their own medication available. The kit comprises a Ventolin inhaler and spacer together with instruction card and record card, all contained in a bum bag which can be carried on school field trips etc. Teachers are instructed in dealing with asthma and use of the kit as part of the overall project.
Kiwanis clubs in the Auckland area (Divisions 1 and 10) are funding $30 towards each kit. The Kiwanis logo appears prominently on the bum bag. The target is to place a kit in each primary and intermediate school in the greater Auckland area. Other clubs are slowly taking up the project as a result of the resolution in Rotorua and it is hoped that the initiative will soon extend throughout the district.
Over the past year Division 1 and 10 clubs have contributed in excess of NZ$6,900 towards this goal. This represents approximately 230 kits which are steadily being introduced as the Asthma Society educators provide the training required in the schools. A variety of fundraising ploys have been adopted by clubs ranging from theater evenings to sausage sizzles, from use of pledge forms to sponsorship at a midwinter swim carnival.
The task in the Auckland area is only half done. Kiwanis are not people to leave things half done and there is confidence that in time all schools will be covered.
Outside the Auckland region we know the other Asthma Societies in New Zealand are monitoring the Auckland project. No doubt they are envious of it and are just waiting for their local Kiwanis clubs to approach them for similar support. There have been some enquiries made from other divisions within the district. The project fits neatly with Kiwanis objectives and emphasis on children. The kit can avoid a major emergency at school; it can be the first step in a process of helping young children cope confidently with asthma.
As 1997/98 Lt. Governor of Division 1, where the project originated, may I thank all the clubs that have worked toward this objective to date. You have combined to make great progress. You are doing just exactly what Kiwanis is all about. Keep it up.
Michael Hill
Lt. Governor, Division 1, 1997/98.
Kiwanis NZSP Division One home page / New Zealand - South Pacific District home page
---
Page last updated by
webmaster@kiwanis.org.nz (David Fentress)
on 4 August, 2008.
Your comments, questions and suggestions are welcome.